NEH Go! + START SELLING ONLINE
= TRUE
Nordisk e-handel was born and raised in Skåne, but our e-commerce platform moves freely between different trades, cities and countries. To us it doesn't matter if you're starting your first web shop or if you're already a larger retailer. You have a home with us no matter your size.
Our e-commerce platform is dynamic, it can grow and develop with you. And our team is here whether you need advice, knowledge or guidance.
A dynamic solution
What kind of e-commerce solution do you need? …Actually it doesn't matter. We can help you with one of our ready-made solutions or make a completely tailor made solution for your needs.
We'll be there when you grow.
To us your revenue or the number of SKUs in your store do not matter. Do you want to start a small webshop? Maybe find a solution that you can grow with and not need to replace on your ecommerce journey? Or do you need a platform that can handle a large turnaround immediately? In either case you are very welcome to join us as we make the optimal platform for your company!
We support your webshop and you
We've been around the block at this point and through the years we've gathered a lot of knowledge and experience. And we're eager to share. We deliver your e-commerce yes but we're also a good sounding board, a teacher and a partner.
A flexible e-commerce solution
Vi understand that your webshop is important and that your customers are important. Everyone's needs are different and that's why we've put our efforts into making as flexible a solution as possible. Where you are is where we meet you. In order to do that we have our partners. Together we can provide you with a platform that you will never have to replace.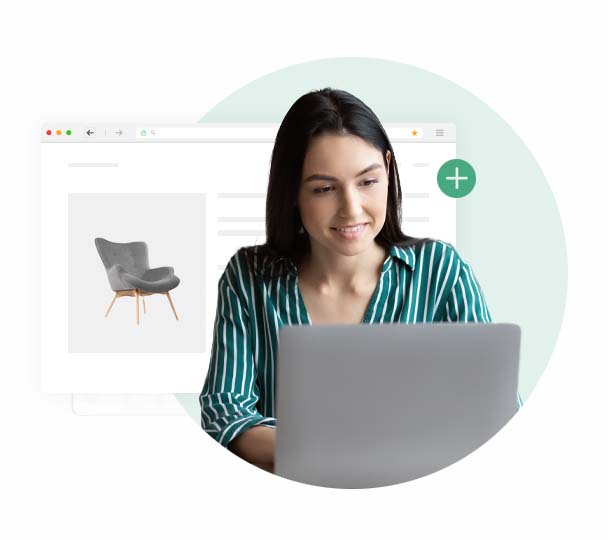 If you could dream freely
How would you like your webshop to look? Depending on you and your customers needs you can pick a ready made module, switch along your journey or let us make a tailor made solution for you. What we're trying to say is that anything is possible here, you only have to decide what you want and need. A process we are all too happy to help you with.
Our packages are logically planned so that you can grow with them and gear up only when you need to. Besides this we have developed different services that you can lab with to develop your webship, but the same process applies here - you choose what fits your needs the best and if you want to ask us for advice? Well then we're right here.
Take a look at our packages.
Read more
Nordisk e-handel is a certified Klarna Native Partner
Nordisk e-handel can proudly present itself as a native partner to Klarna. This means that we offer all of our customers Klara Checkout integrated into any shop, without a start or monthly cost, and a negotiated transaction cost.
All you need to do to get started with Klarna is to confirm Klarnas terms and conditions through the automated form in your store's administration. Now that is smoooth!
Read more about klarna
Some of our cases
ViktVäktarna
"In order for us to take the next step and also reach outside our member base, it is important for us to invest time and resources in our e-commerce"...
Henrik Östman
Product Manager, ViktVäktarna
Some of our cases
Aras Security
"We must constantly develop our service and be able to provide more value for our customer. I never think we will be satisfied with development and Nordic e-commerce has the same vision."...
Victor Siösteen
VD, Aras Security
Some of our cases
Butik PS
"The possibilities are endless, I think. There is nothing you can not do with an e-commerce. Nordic E-commerce has made it so easy for me that I started another online store."...
Pia Svensson
Founder, Butik PS
Previous
Next